Baltimore Jeweler Estate Jewelry Modern Jewelry
jewelers, jewelry, baltimore, pikesville, maryland, jewelry store, jewelry, estate, estate jewelry, baltimore jewelry store, baltimore jeweler, baltimore wedding rings, baltimore engagement rings, engagement rings, rings, jewelry, jewelry stores, jewelry stores near me, wedding rings, diamond, earrings, mens wedding bands, necklace, bracelet, gold chain, diamond earrings, diamond rings, engagement rings for women, pearl necklace, gemstones, diamond necklace, vintage engagement rings, wedding ring sets, rose gold engagement rings, jewelry repair, ring resizing, resizing, jewelry resizing, bracelet repair, earring repair, ring repair, necklace repair, jewelry design, design, we buy gold, watch, watches, men's watch, ladies watch, women's watch, rolex, design, alteration, jewelry design, jewelry alteration, metro broker, metro, broker, metro broker jewelers ltd., eugene petasky, gene petasky
Baltimore Jeweler Shop Online Jewelry


Woodholme Square
1852 Reisterstown Rd. #110
Baltimore, MD 21208
Hours
Monday – Saturday
10am – 5pm
Closed Sunday
Find a Treasure, Save A Fortune
Since 1976, Metro Broker Jewelers has built a reputation over more than four decades as one of Baltimore's premiere jewelry stores. We've spent decades curating an incredible collection of estate jewelry, watches, and brand new, fashion-forward jewelry. Whether you are shopping for yourself or for a gift, you are sure to find something you will cherish in Metro's extensive inventory.
Our Latest Posts
Lab Grown Diamonds: Ethical Brilliance

Lab-grown diamonds, also known as synthetic or cultured diamonds, are created through advanced technological processes that replicate the natural diamond-growing conditions deep within the Earth's mantle. These diamonds possess the same physical, chemical, and optical properties as their naturally occurring counterparts, making them indistinguishable to the naked eye. One of the most compelling aspects of …

Read more

Celebrating Our 45th Anniversary

The same owners, the same staff, and the same commitment to exceptional customer service has remained in place for 45 years. With 185 years in combined experience, you can be sure that Metro Broker will be able to help you choose or design the perfect jewelry for any occasion.
Over 40 Years of Exceptional Service
Repairs, Alterations, Cleaning, Custom Designs and More
We are confident that you cannot find a better Master Jeweler in the area — and we are confident that you will agree.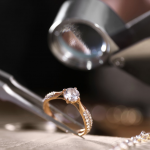 Expert Repairs for Fine Jewelry
With more than four decades spent perfecting our craft, you can expect the highest quality work for your jewelry. Find out why Metro Broker Jewelers is one of Baltimore's most respected and trusted destinations for jewelry repair, jewelry alteration, and jewelry design.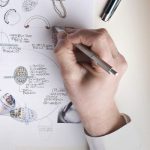 You Dream It, We Build It
Creating stunning works of art from the finest materials is our specialty. We can design the jewelry of your dreams, transforming your imagination into stunning reality.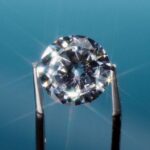 Shine Like New Again
Regular cleaning will ensure your favorite jewelry shines like the day it was made for years to come. Our expert cleaning services are fast, affordable, and will keep your jewelry at their most eye-catching.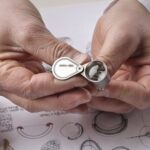 Fast and Accurate Appraisals
Our GIA-certified diamond graduate and GIA Master Jeweler is a true master of his craft. Metro Broker Jewelers can appraise your jewelry for insurance, sale, or just to satisfy your curiosity. With our experience, you can be sure your appraisal is fair and accurate.
Discover Why Metro Broker Jewelers Has Been A Baltimore Tradition For Over 45 Years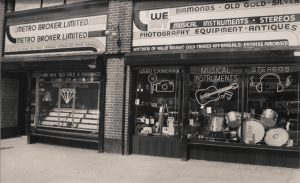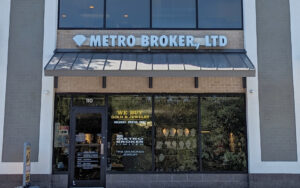 Since 1976, Metro Broker Jewelers has proudly served Baltimore with exceptional customer service, expert repairs, hand-crafted custom designs, and precision alterations.
Our unwavering commitment to providing the best possible experience for our customers shines through in everything we do. The huge selection of unique estate and modern jewelry is just the beginning of what Metro Broker Jewelers has to offer.
Stop in today and Find A Treasure, Save A Fortune!
We Buy Gold, Silver, Gems and More
HIGHEST PRICES PAID!
Pendants • Watches • Sterling Flatware • More
License No. 2412
Contact Us